If rate variations occur during the pumping test, ANSDIMAT can plot a rate vs time graph Q - t for the selected pumping wells (menu "Select > Wells"). In so doing observed rate values are displayed in the table to the left of the plot window.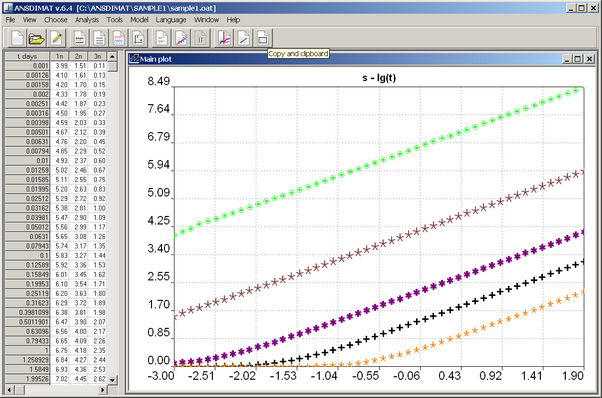 Rate vs time plot Q - t with stepwise rate approximation.
For stepwise rate approximation launch dialog box "Rate steps" from "Tools > Step-function" menu or by right mouse click in the lower left corner of the plot field.