Semi-infinite aquifer
Assumptions:
✓aquifer is confined, isotropic with one lateral boundary;
✓the boundary is straight of infinite length;
✓drawdown can be estimated at any distance from the pumping well.
Two types of boundary conditions are taken into account:
1) recharge boundary (Dirichlet)
2) no-flow boundary (Neumann).
a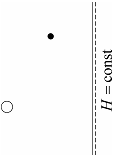 b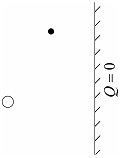 Schematic plan view of semiinfinite aquifer.
a – recharge boundary; b – no-flow boundary.