Three types of boundary conditions are taken into account:
1) two recharge boundaries (Dirichlet);
2) two no-flow boundaries (Neumann);
3) combined (one recharge and one no-flow boundary).
1

2

3

Schematic plan view of a wedge-shaped aquifer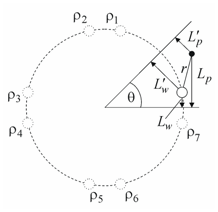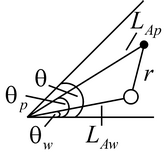 Horizontal distances from the observation well to image wells
The following equations are used to evaluate the distance to image wells (n is the number of image wells):







References
Ferris J.G., Knowles D.B., Brown R.N., Stallman R.W. Theory of aquifer test // U.S. Geological Survey Water-Supply. 1962. Paper1536-E.