matching parameters is the basic technique for aquifer properties estimation for most conceptual schemes.
The method consists in solving direct problem of groundwater flow. It allows to find (match) required coefficients by visual comparing (fitting) diagnostic drawdown curve with the theoretical graph of the corresponding analytical equation plotted for given test conditions (discharge rate, distance to the pumping well, time etc.) and assumed aquifer parameters. The matching method is an effective and demonstrative instrument for assessing the sensitivity of applied conceptual scheme to aquifer and technical parameters, and for comparing results obtained with application of different conceptual schemes.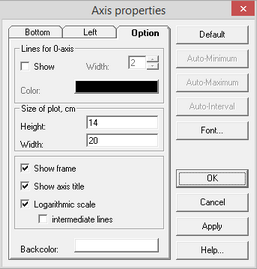 matching parameters on time-drawdown plot.
matching parameters allows to predict drawdown variation in time and space.